Slow internet speed or laggy gameplay is a very annoying problem for Dream League Soccer players. While playing the game many gamers face lag & Internet Problems in DLS 23 gameplay, especially in Online Matches, played over the Internet.
Here I am going to share some of the best and easy tips to play the game without lag with the smoothest gameplay possible for DLS Online. So will be looking at the possible solution to the Internet Connection Problem in DLS 23.
Slow Internet Problem in DLS 23
Well, make sure you have your internet speed sorted out, so it's better to play the game over wifi because a mobile data connection doesn't offer very good speed. So good quality wifi is a Must for playing any online matches, in addition to that, a good Internet Connection in DLS 23 also provides you a low ping internet, which is very important to play the game smoothly.
Mobile RAM
As we have seen how the game has developed over time. So the game size is also becoming heavier & bulky, with more and more MB of space needed for storage and more RAM needed for the gameplay to work.
So as per the user experience, You must have at least 3 GB of RAM to work your game smoothly, without and other major apps opening in the background. If you are low on RAM, I highly advice you to reduce the graphics quality to Low & reduce the framerate to 30 to get a better results.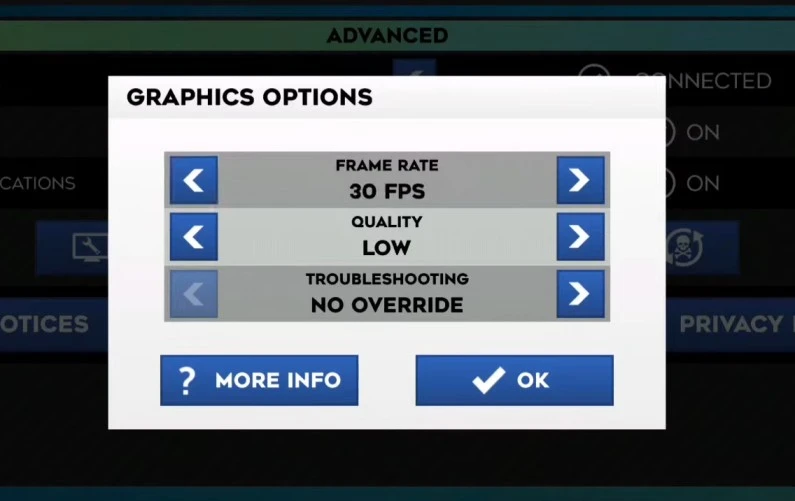 Smooth Gameplay with Apps
You can use any third-party Apps from Playstore, to enhance your mobile performance. It helps you to close the unnecessary task to close in the background & use more resources in the mobile to be used towards processing the game.
Game Booster is another App, which you can use,. You can open the game using this app, which will help you to improve your DLS 23 gaming performance.

So Does it really work?
Yes, Mostly your DLS 23 gameplay becomes smoother by using the hack given above. But sometimes the user's device is not capable enough. So you (may) have to shift your online gaming to a better device with better specifications.
Check out: FTS 23 Mod Apk